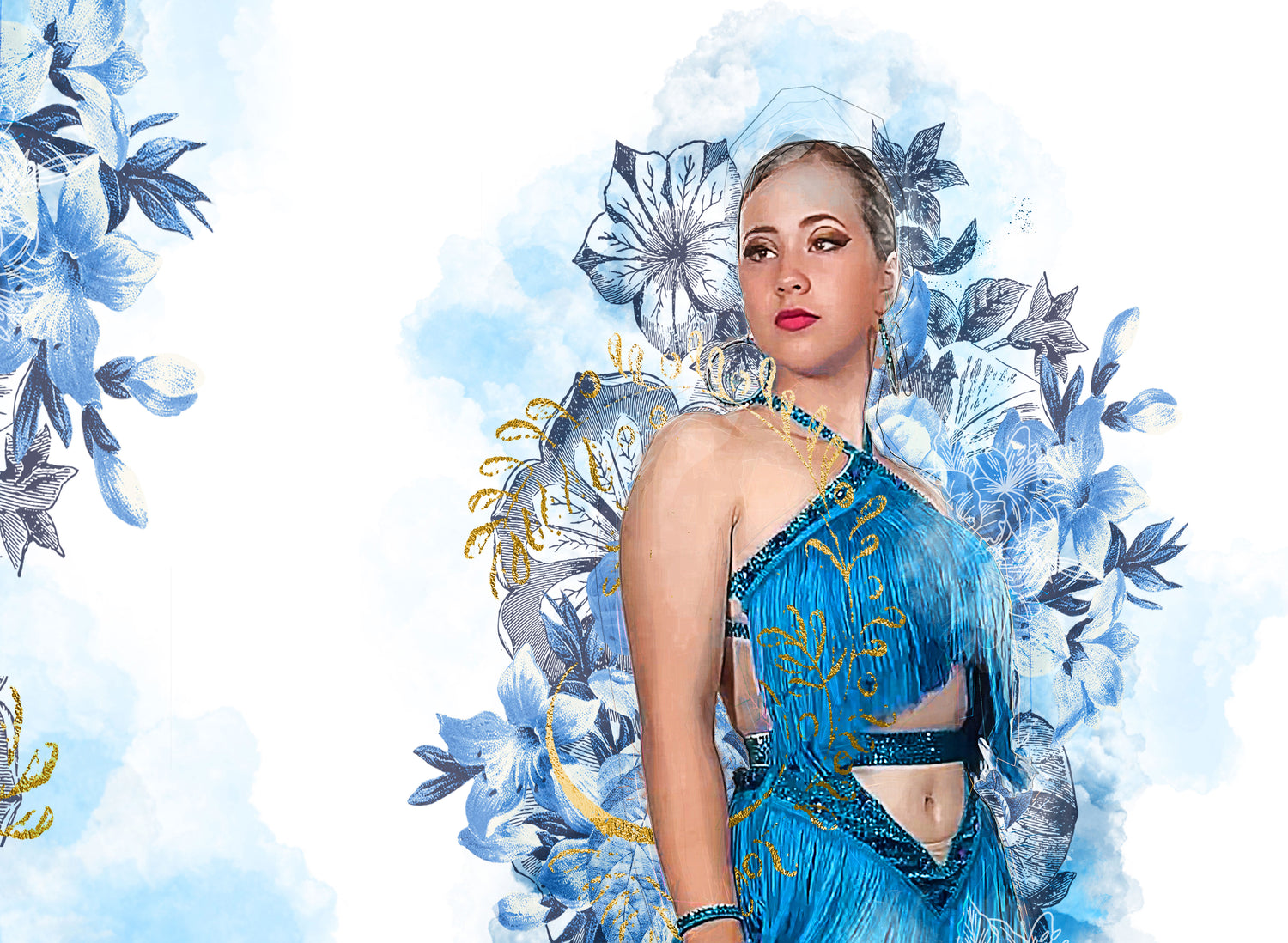 Welcome to TWDance
Shop our beautiful collection of Ballroom, Latin and Lyrical dance dresses and vast range of dance accessories and haberdashery.
Start Shopping
New In - Haberdashery, Trimmings & Appliqués
With over 25 years of experience, Tracey is passionate about helping you find dresses that make you feel confident on the dancefloor.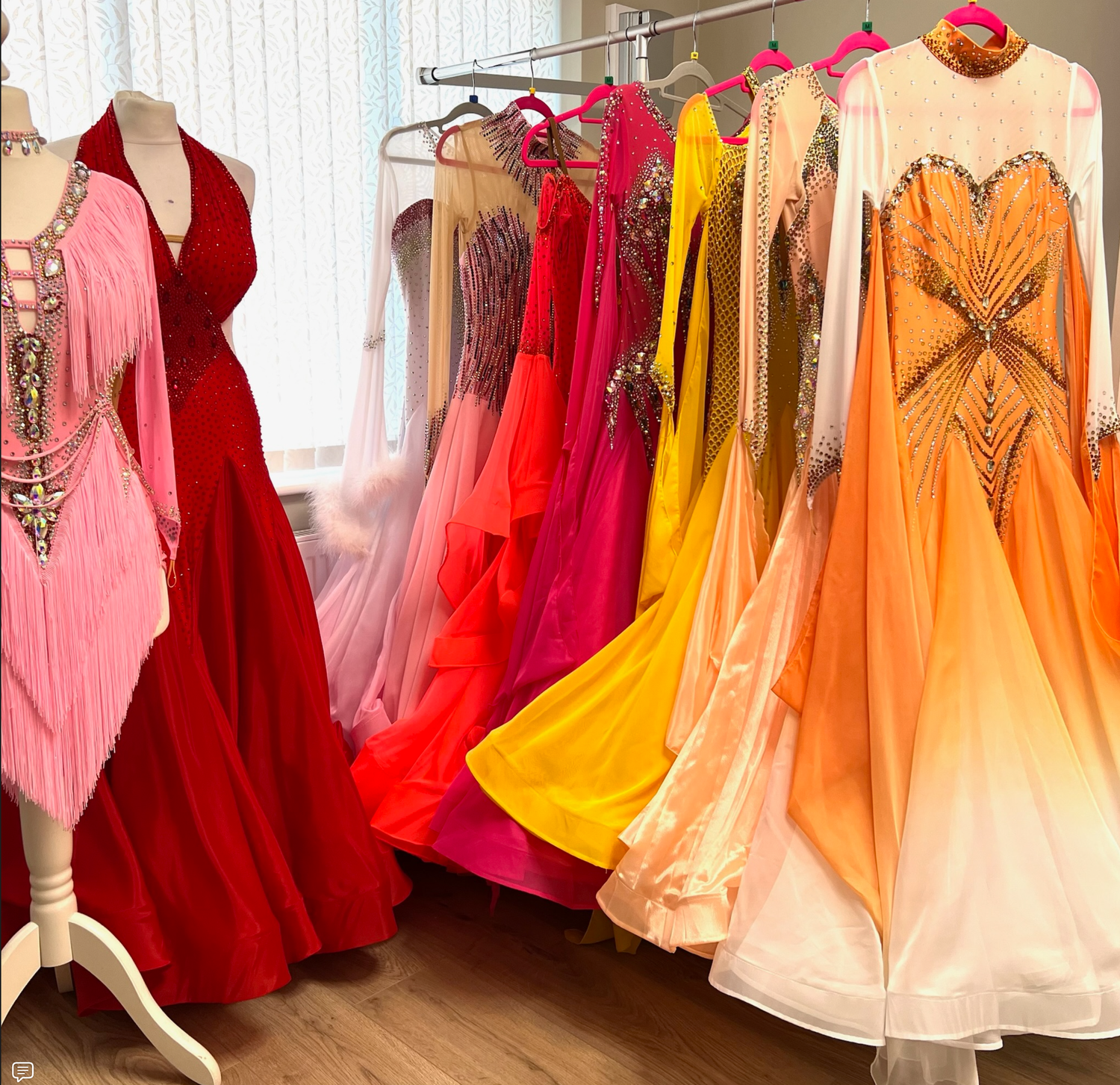 Tracey is here to help you find the perfect size dance dress
There are 5 ways that we can help you find a dress that you love and that fits you perfectly;
1. Use our comprehensive Size Guide to help you compare your measurements to our standard size measurements. Also thoroughly read the notes on stretch fabric
2. Read all about our models in our
'Meet the Models' section. This will allow you to see what real people look like in the dresses and therefore envisage how you might look too
3. Contact Tracey with the relevant
information and she will photograph a dress on a mannequin set to your measurements
4. Enquire about a Fitting Appointment to try your dream dresses
5. Choose any of our current designs and, for an additional cost, have it custom made to your measurements
View our Size Guide
Frequently asked questions:
How do I know the dress will fit?

All TWDance garments will have additional stretch (due to the dance fabrics used in construction) which will allow them to accommodate bigger measurements than the sizing chart may suggest. With this in mind, the Large+ dresses are often made with super stretchy fabrics which means that Tracey can offer dresses to the most curvy of dancers. Where a garment is structured, as in many of my Latin dresses, there is less potential for stretch. This may be a hard thing for you to judge yourself so please get in touch with details of the dresses you are interested in and your measurements and Tracey will assist you to find a dress you love with the perfect fit.  

Tracey can use a mannequin, set with your exact measurements, and photograph dresses for you or, best of all, she can offer you a private 1:1 fitting appointment at my bespoke fitting room in Northamptonshire.
Can I return a dance dress if it doesn't look right?

We accept returns within 7 days of the delivery date for UK customers. International customers have a 14 day return policy. All items must be received back in the same condition as when they left us. Postage is the responsibility of the customer. Once the return has been received and checked a refund will be processed.
Can I try a dress on?

It is possible to message Tracey through her website, Instagram or Facebook to request a bespoke fitting appointment. Send an enquiry and she will get back to you with available days and times. Always accommodating, Tracey can make herself available for you weekdays or weekends.